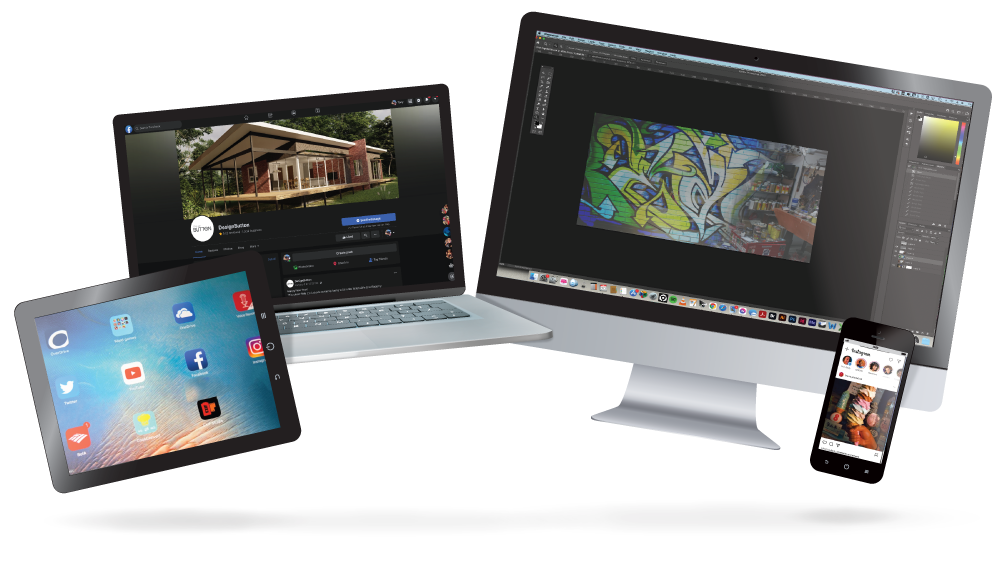 Stand out with a strong visual presence with social media design.

We can create exciting graphics to ramp up your social media marketing to cohesively extend your brand through your online channels. Build engagement by adding the perfect graphic for a blog, e-newsletter, digital ad or social media post. We can set up social media templates, banners and design your ads to create a consistent style across all your social media platforms.

We are also photoshop savvy and can touch up and edit your photos to make sure they're fit for your audience.
What our services cover:
Social media banners, post and story templates for various platforms

Logo edits to suit social media platforms

Digital ads and display ads

Newsletter designs and templates

Blog templates

Photo editing

All kinds of image conceptions